Mobile App Development
Automate business processes and interactions with mobile apps; save time & money.
Powerful mobile apps can complete tedious & time-consuming tasks by a tap of the button. Moreover, they are not just a means of generating revenue but provide the dual benefit of increased customer engagement and business process optimization. Mobile apps are the way to do business for these times, as well as for the future.

Intuitive UI/UX Designs
Count on us to strike the right balance between functionality and app design with a comprehensible, simple, and convenient user interface. While building app prototypes, we keep your app user's needs and desires in focus.

Excellent Utility, Guaranteed
Your end-users expect an app that solves their problems. We specialize in delighting users with enriching mobile app experiences by building intuitive onboarding processes and navigation paths.
Cross-Platform Compatibility
Our cross-platform mobile app development services are focused on accessibility. Regardless of the hosting environment, our app developing team will build secure, scalable, and sustainable apps for your business.

Enterprise-Grade Security
We help you win the trust of your customers by enabling multi-layer encryption for watertight security and seamless mobile experiences. Leverage the power of two-step verification, biometric authentication, and facial recognition technologies to secure your app for user security.
Mobile App Development Agency
To Get Your Idea Built, Exactly The Way You Want
Adapt to the brilliance of digitalization and build robust mobile applications to take your business to the next level. Tap into new markets and extend your reach globally with a thoughtful approach, innovative strategy and excellent results.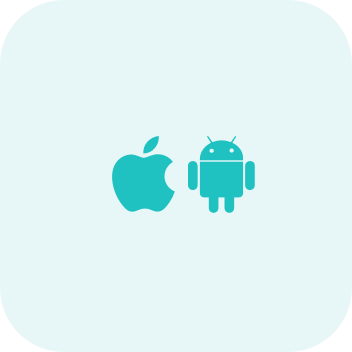 Native App Development
We are proud ambassadors of building future-ready native mobile apps. Our development wizards know how to develop a native custom mobile app that is fast, reliable, cost-effective, and scalable. We fuse business innovation with app development to guarantee a superstar app. While developing native apps, we conduct regular tests to detect and remove common platform-related performance issues. Your mobile app benefits from this proactive testing, and eventually comes out as a bug-free, high performing digital asset.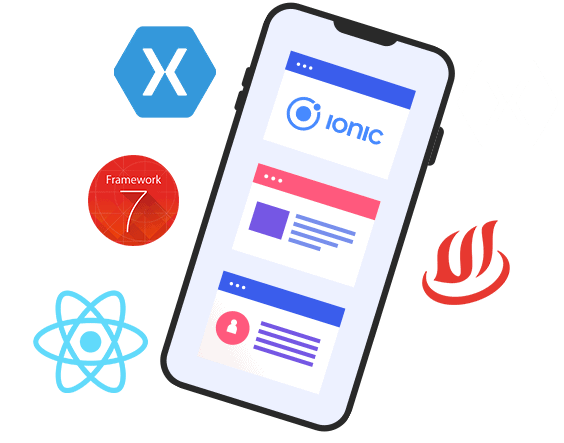 Hybrid App Development
If you need a dependable hybrid app development service that delivers a uniform experience to customers across platforms, we're the partners you need. Our developers have perfected the art of creating hybrid apps with gripping and interactive UI designs that enhance user engagement. The right design skills, right technology expertise, dependable business intelligence, and reliable project management - you get it all for your hybrid app development projects.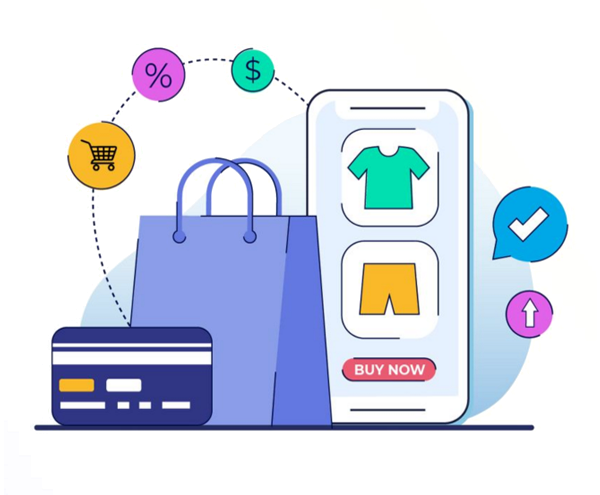 Consumer App Development
Your business can leverage the power of consumer apps to propel sales, build partnerships, recharge productivity, and do a lot more. Trust us to infuse the 'wow-factor' your consumer apps need for them to become high-value digital assets for your business. Enhance customer engagement, make your app design a branding message, and nurture customer trust in your apps, as our experts bring together 16+ years of developing consumer apps.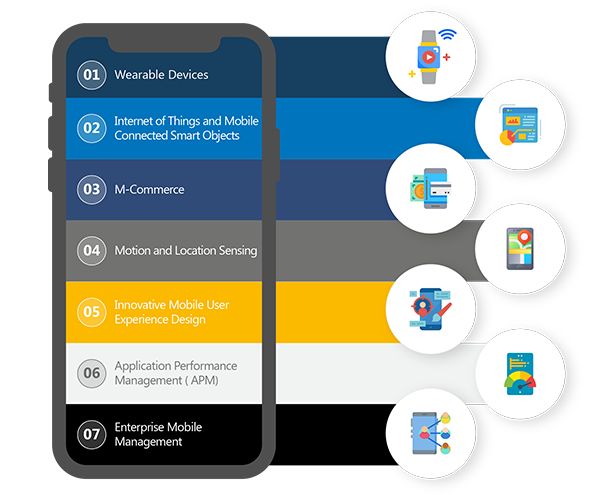 Enterprise App Development
Enterprise processes are complex, sensitive, and have several touchpoints. Enterprise apps can simplify, supercharge, and enhance your enterprise processes. We build super secure, cross-platform compatible, and engaging enterprise apps that get the job done for you. Expect these apps to automate enterprise-level functions and translate your business processes into automated workflows that run without manual intervention. The right enterprise apps are beyond a digital tool, they can quickly become the competitive edge that makes your business processes sharp, focussed, and effective.
"Mariyons has consistently provided a strong level of service and quality of deliverables. Fully committed to securing satisfaction, they offer honest and useful advice to maximize the budget. A skilled team, they have the client's best interests at heart in all of their consultation."
"Mariyons made an impression from the very beginning and kept it throughout the project duration. From design to quality control team, every person who worked on the project was strict professional and star performer. "
Get In Touch
Good
How we can help you?
Resources
News & Insights.
Web development and digital marketing can be overwhelming, which is why we stay up-to-date.