How We Work
The Seamless Process
We Follow
We have created a simple process that allows us to choose the right developer for you based on your goals. That's why even though most of our clients have never worked with developers in India, they always keep coming back.
Start a Conversation
You can start a conversation with a request as broad as "I want an ecommerce website." Or you can say something as precise as "I want a Laravel developer with experience in Lumen." Either way, we'll take it from there.
Choose Engagement Model
Once we understand what you want, you can choose how you want to pay. Hiring dedicated developers is often 20% cheaper, but it may not always be the right solution. For example, a fixed cost project may be more ideal for you than hiring dedicated staff or vice versa. We will recommend one that represents the right approach for your business, keeping your best interest in mind.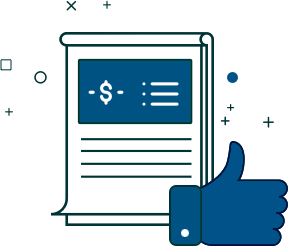 Review Pricing Options
If you need a fixed price quote, we will submit an estimate with timeline and price. If you decide to hire developers, we can make that happen, too. Unlike some of our competition, we don't assign unknown or untrusted individuals to work for our clients. Each of our employees has been with us for over three years. We've become very familiar with their capabilities and trust them. We'll also provide resumes from our in-house team, matching them based on our understanding of their skills and your requirements.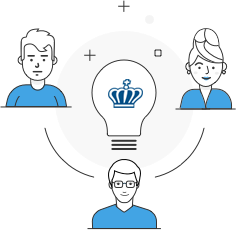 Get Started
We commence development. If we're doing a fixed-price project, then your point of contact will be a project manager who will get in touch with you. If however, you are hiring developers then they will be put under your direct control and actively supervised by us. The focus in both cases is to make progress and get things done as quickly as possible.
Get Results
You can use and leverage our development infrastructure including servers, softwares, and project management tools. For dedicated hiring, we work on your servers directly and provide you with real time access to source codes and timesheet entries. Our leadership team will be with you at all times throughout the project to ensure success.
"Mariyons has consistently provided a strong level of service and quality of deliverables. Fully committed to securing satisfaction, they offer honest and useful advice to maximize the budget. A skilled team, they have the client's best interests at heart in all of their consultation."
"Mariyons made an impression from the very beginning and kept it throughout the project duration. From design to quality control team, every person who worked on the project was strict professional and star performer. "
Get In Touch
Good
How we can help you?
Resources
News & Insights.
Web development and digital marketing can be overwhelming, which is why we stay up-to-date.